Welcome to Overturf's Floor & Fabric Care!
Why do top professionals in Floor Covering, Real Estate, and Interior Design refer their best clients to Overturf's exclusively?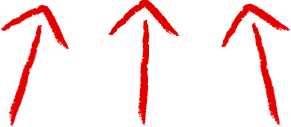 Because they love the way we treat them when we clean their fine fabrics, carpets, floors, and rugs!
When you let a company into your home, do you ask yourself...
Am I worried they're going to show up on time…or at all?
Will they treat my home, family, and pets with care and concern?
Does their appearance make me feel comfortable or nervous?
Will they give me a high pressure sales pitch?
Was the price they gave me on the phone just a 'bait and switch'?
Do they know what they're doing?
Will they take care of it if there is a problem?"
We help you avoid nightmare cleaning companies.
At Overturf's Floor & Fabric Care, it is OUR MISSION to provide you with the most outstanding service experience ever, guaranteed!
Don't be the victim of uninformed, uneducated, or sometimes even just downright dishonest cleaners.
Instead, experience the service our clients rave about!
"From the initial phone call to the time the two young men left, I was impressed with the courtesy and expertise of all involved.
I would highly recommend them to anyone who needed their service."
- Jan Larus
"Overturfs has successfully cleaned a number of my oriental and flat weave rugs during the past few years.  It was finally time to start on the furniture.  
They came to the home, were fast, efficient, and did the same good work that I have come to expect.  Best of all there was no lingering order of cleaning products!"
- Maxine B.
"We are so delighted with the service this morning. Professional, on time, made me feel assured and confident.
We are so happy we discovered you and will be happy to recommend you to our friends and family. 
Thank you for being so reliable."
- Brian and Nancy Cosgrove
We guide our company based on 5 main values:
Our reputation, experience, education, systems, and 100% guarantee.

Read about how these values go into your experience by choosing the service you're interested in:
How Do You Select the Right Cleaning Company for You?
Get your free e-book with the top 10 things you need to know!
Just enter your e-mail address:

We value your privacy and would never spam you