Are you keeping your floors and fabrics protected?
Regular foot traffic removes much of the factory protection from your carpet. Leaving it unprotected could allow permanent stains, premature wear and a lower appearance level.
We have different types of protectors for different applications and fabric types.
Our premium fabric protector can be applied to just about any type of fabric including delicate fabrics such as silk. We can protect new or just cleaned furniture, rugs, carpets, pretty much any fabric that you want to prevent staining and extend the life span.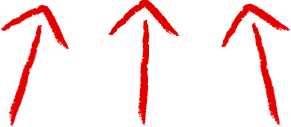 Keep spots and spills away! Avoid costly service calls and premature wear.
Overturf's is one of the few companies that can offer two levels of protection to meet your needs.
"The treatment on the sofa has given us peace of mind and our friends to whom we recommended you service are very pleased too.
Great service with professional and caring people. A great recipe for success is what you are currently doing."
Best,
Cheryl MacLauchlan
The results of our premium Fiber ProTector speak for themselves!
6 Reasons You Should Always Get Carpet and Fabric Protector
1. Reduces permanent stains
A great looking carpet can be ruined by an ugly spot. Unprotected carpet doesn't repel spillage as well as protected carpet. Being able to remove spots and spills more effectively, you can avoid permanent staining.
2. Helps save your traffic areas from becoming destroyed
Traffic area soil is very abrasive and cuts carpet yarns like a knife. This damaging soil can easily bond to an unprotected carpet. By applying protector, you will increase the life of your carpet dramatically and help prevent nasty traffic areas. When you vacuum your protected carpet the soils will release from the
carpet pile much more effectively.
3. Make spots easier to remove
The easier a spot is to remove, the less cleanly you will have to use. The less agitation you will have to use, and the less time it will take. Many spots can be removed easily with just water.
4. Makes your next professional cleaning more effective
Having protector applied to your carpet will enhance your next cleaning. More soil will be removed the next time your carpeting is professionally cleaned.
5. Helps avoid costly service calls
Although you want to call us out to handle any spot you cannot remove immediately, carpet protector helps you remove more spots than you could without protector. You may be able to save a minimum charge by removing the spot yourself.
6. The assurance of our spot and spill warranty
With purchase of protector and in addition to our guarantee, Overturf's provides a spot and spill warranty to protect you against permanent staining. Call us or ask your technician for details.
The result of having protector applied to your carpet is that your carpet will look better and last longer.
Bonus Reason 1: Improves vacuuming
Vacuuming is actually more effective with protector applied. Dirt is more easily picked-up, and fewer passes are required with the vacuum.
Bonus Reason 2: Premium Fiber ProTector adds even more benefits
Things like preventing flame spread, inhibiting mold and bacteria growth, and UV protection. Ask your technician for more information on this amazing product.
Protector didn't work last time?
In our experience, here are the most common reasons it doesn't work and how you can avoid them:
1. Not using high quality protector. Discount protectors are not as effective and sometimes void the carpet warranty. Our company uses only the highest quality, recommended protectors.
2. Not using a dedicated container. Using the same container for carpet protector as other cleaners can contaminate the carpet protector making it gummy and ineffective. Our vans have a dedicated container reserved ONLY for carpet protector.
3. Not applying the product properly. Some cleaners either under apply or over apply the protector. Under applying it doesn't allow for complete penetration of the carpet yarns. Over applying it causes the carpet to become overly stiff and crusty. Our company technicians are diligently trained for proper application.
4. Not grooming the carpet. For the best performance, the product should be groomed into the carpet for maximum penetration. This ensures contact with all surfaces of the carpet yarn and proper distribution and drying. Overturf's thoroughly grooms the protector into the carpet pile.
How can you get this level of service?
How Do You Select the Right Cleaning Company for You?
Get your free e-book with the top 10 things you need to know!
Just enter your e-mail address:

We value your privacy and would never spam you
Q & A
When I spill a drink, will the liquid stay on the surface of protected fabrics?
Not always. Protectors that penetrate deeply into the fabric and coat the individual fibers will not always
have liquids bead up to the surface. This does not mean that the protector is not working, the fabric is still being protected, food and drink staining will still be prevented, and the above 6 benefits will still apply.
Does this mean I won't have to clean my carpets again?
No product prevents soiling, but your fabrics and carpets are protected against many permanent stains and
with your next professional cleaning will clean up much nicer than before.
Check out our other services:

Cleaning carpet, rugs, upholstery, and tile in Brandon, Lutz, Riverview, Sun City Center, Valrico.
How Do You Select the Right Cleaning Company for You?
Get your free e-book with the top 10 things you need to know!
Just enter your e-mail address:

We value your privacy and would never spam you