Are your valuable Oriental rugs and area rugs being cleaned and maintained properly?
Our rug facility is specifically designed with state of the art equipment for maximum hand cleaning and careof Oriental Rugs and loose woven rugs. This is all performed by our well trained Textile Care Consultants.
Don't leave your results and your precious rugs up to chance by having your rugs cleaned in your home by equipment not designed for your fine woven rugs and potentially harsh cleaning products. It's not worth the risk.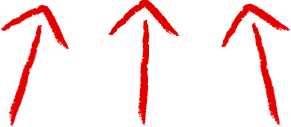 The most thorough rug washing available!
"I've used Overturf's. They cleaned a very large carpet (hand woven Kilim Rug), removed the old padding and I bought a new pad. They picked it up and brought it back.
They were professional and did an excellent job. I consider them a little jewel. They were very personalized and professional. They know what they are doing.
They have been through special training on rugs. They give you tutorial and lots of information.
It was a real quality operation…"
- Candace Graham
"Overturfs has successfully cleaned a number of my oriental and flat weave rugs during the past few years. 
They came to the home, were fast, efficient, and did the same good work that I have come to expect.  Best of all there was no lingering odor of cleaning products!"
- Maxine B.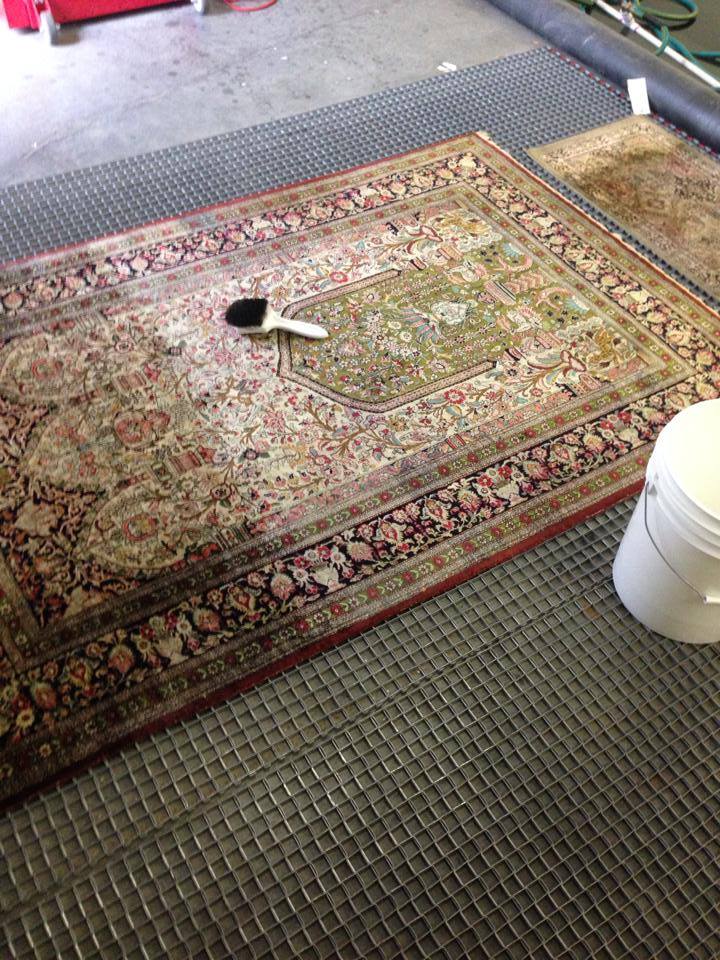 Did you know that many carpet cleaners have not had specialty training and certification for cleaning area rugs?
Many do not properly dust the rugs before rinsing, use powerful water pressure, water at too high of a temperature, and harsh cleaning solutions made for tough carpets on your delicate Oriental rugs.
Our thorough, 9 step process cannot be performed at your location. We simply couldn't replicate all the steps we're able to perform in our facility (we can do a lighter surface type cleaning in your home).
Having your rug cleaned in our spa allows us to give it several treatments for a more thorough cleaning, controlled drying, and the use of various tools and processes that are not available on location.
Our 9 Step Rug Cleaning Process:
Step 1: Pre-Inspection and Pick Up
We will determine as much as we possibly can about the type of rug and inherent qualities that may affect cleaning. We will outline the expected results. Our consultants will come to your home to pick up your rug.
Step 2: Dry Soil Removal
Woven rugs, especially hand knotted rugs are designed to hide dry soil. The Eureka company did a study that found that a 9 x 12 could hide 87 pounds of dirt! We use a variety of techniques and professional equipment to thoroughly dust the rugs front and back. This is the most important step in cleaning any textile.
Step 3: Pre-Condition
Depending on the types of soiling present and the fabric condition, the rug may be pre-treated with a specialty cleaner to emulsify certain soils. An optional odor treatment can be applied during this process. This treatment soaks the rug to break down these harmful contaminants so they can be washed away.
Step 4: Pre-Spot and Fringe Preparation
Any potentially difficult spots will be pre-treated with special solutions to increase chances of removal. The fringe is also pre-treated for maximum soil removal.
Step 5: Shampoo
Next, the rug will be treated with a shampoo specifically designed to get maximum cleaning while protecting sensitive natural fibers.
Step 6: Rins
e or Wash
Depending on the type of rug it will be rinsed with extraction equipment on both sides or washed in a wash pool designed especially for Oriental Rugs.
Step 7: Speed Dry
Once the soil is rinsed away, the rug is dried flat or hung to dry in a controlled environment. Proper drying is essential.
Step 8: Finishing
When the rug is dry, it is combed and finished with soft groomers made for specialty rugs.
Step 9: Post Inspection and Delivery
Our cleaning specialist will give the rug a final inspection and release it for pick up or delivery. Your rug will be wrapped to protect it from dust and environmental soils until it is picked up or delivered. Upon delivery, we will lay the rug for you.
Don't forget to use a high quality rug underlayment (rug pad) to keep your rugs in good shape. We can custom cut one of our premium rug pads specifically for your rug. 
A cleaning company with values.
The best methods in the world don't matter if you don't have the right people carrying them out. That's why at Overturf's we've made it our mission to provide you with the most outstanding service experience.
Our 5 Values:
Reputation - We're referred by the top realtors, interior designers, and flooring stores because we have reputation for great service. So much so we were awarded the 2015 Small Business of the Year by the Manatee Chamber of Commerce. That means a company you can depend on will be servicing your home.
Experience - Since 2008 we've served 10's of thousands of clients and a variety of fabric types and flooring situations. We bring this experience in dealing with your unique situation.
Education - We are certified by the IICRC, the most recognized board of certification in our industry. Our technicians are thoroughly trained in cleaning and in customer care.
Systems - We use multi-step systems in all of our floor and fabric care. For tile we perform a 9 step process. Read all about it here. All our technicians have been background and drug tested and are ready to give your home the best cleaning possible.
Guarantee - While not every tile floor can look brand new again, we do guarantee that you'll be thrilled with the service you receive from us. If you're not happy, let us know and we'll rush back to take care of it. If you're still not satisfied, we'll refund your money, up to $1,000.
What can you expect with Overturf's?
Expect a well trained, clean cut, friendly professional you can trust that is ready to do a thorough cleaning of your floors & fabrics.
Timely. When you make an appointment, you should expect us there on time unless there is an unexpected emergency.
Expect us to treat you, your family, and your home with the same respect as we would an important member of our family.
You can expect that you'll be so pleased that you will be eager & delighted to introduce us to your most esteemed friend.
What kind of clients do we work with at Overturf's?
When you make an appointment, we expect you to keep it, be there on time, and be ready for us to begin working.
We expect you to treat us as more than your hired help, but as a dear and valued friend.
We expect you to pay your bill then and there, once services are rendered.
If we didn't perform as promised, we don't want your money. That's why we guarantee our work. However, if we did perform as we said we would, we expect you to contact at least 2 and up to 5 of your valued friends, relatives, or coworkers and refer our carpet cleaning services to them.
How can you get this level of service?
How Do You Select the Right Cleaning Company for You?
Get your free e-book with the top 10 things you need to know!
Just enter your e-mail address:

We value your privacy and would never spam you
Check out our other services:

Cleaning carpet, rugs, upholstery, and tile in Brandon, Lutz, Riverview, Sun City Center, Valrico.
How Do You Select the Right Cleaning Company for You?
Get your free e-book with the top 10 things you need to know!
Just enter your e-mail address:

We value your privacy and would never spam you