Have your tile floors lost their luster?
Do you wish you could go back in time and see your grout lines with their original color? Do the edges not match the middle? Remember the color you fell in love with when you picked  out your floors?
With our multi-step cleaning process, Overturf's can help with your hard to clean tile and dirty grout lines and do so while providing you with an outstanding service experience!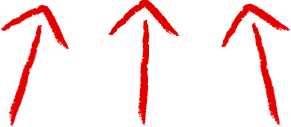 We can help you avoid uneducated, uninformed, and sometimes downright unscrupulous tile and grout cleaning companies!
"They came and cleaned the kitchen tile, and then sealed the grout in all of the house. It was outstanding. They first did an initial estimate. They had a nine point system of cleaning.
They did what they promised they would do. They also were punctual."
– Marianne Metzelaar
"My husband and I greatly appreciate your service and help…I will positively call you next time we need your services and I will be happy to spread the good word about the excellent quality of your work."
– Ilana G.
No hidden charges, no untrained or unprofessional workers that don't treat you or your home with respect.
No late arrivals without a call, or poor follow up if you're not happy with the service.
Some companies use inferior products and poor cleaning methods in an effort to save money on equipment, training, and labor. This type of corner cutting can cause damage to your floors. We've even seen walls and appliances damaged by the use of harsh chemicals!
Still others apply sealer sloppily onto the the tile causing a sticky residue, some even
RE-COLOR RIGHT OVER THE DIRTY GROUT!
It's no wonder that these poor methods usually don't produce very long lasting results.
We help you avoid all these unnecessary headaches by providing you with the most outstanding service experience ever, guaranteed!
Our multi-step, IICRC and floor covering manufacturer recommended deep cleaning process will bring your tile and grout back to life!
A cleaning company with values.
The best methods in the world don't matter if you don't have the right people carrying them out. That's why at Overturf's we've made it our mission to provide you with the most outstanding service experience.
Our 5 Values:
Reputation - We're referred by the top realtors, interior designers, and flooring stores because we have reputation for great service. So much so we were awarded the 2015 Small Business of the Year by the Manatee Chamber of Commerce. That means a company you can depend on will be servicing your home.
Experience - Since 2008 we've served 10's of thousands of clients and a variety of fabric types and flooring situations. We bring this experience in dealing with your unique situation.
Education - We are certified by the IICRC, the most recognized board of certification in our industry. Our technicians are thoroughly trained in cleaning and in customer care.
Systems - We use multi-step systems in all of our floor and fabric care. For tile we perform a 9 step process. Read all about it here. All our technicians have been background and drug tested and are ready to give your home the best cleaning possible.
Guarantee - While not every tile floor can look brand new again, we do guarantee that you'll be thrilled with the service you receive from us. If you're not happy, let us know and we'll rush back to take care of it. If you're still not satisfied, we'll refund your money, up to $1,000.
What causes your grout lines to be discolored?
When you mop your floor, the water naturally seeks out the lowest spot on the floor. It settles in the grout lines. Soils make their way into the grout along with the water and settle there as the moisture evaporates. Left behind is soil and a detergent residue that binds the soil to the grout, leaving you with discolored grout lines.
Unlike just mopping, our process not only uses professional cleaning solutions, but we take advantage of the latest tile and grout cleaning tools and equipment. Our truck mount machinery actually lifts the soils out of the tile and grout with high pressure and highly heated water. As it cleans the high powered vacuum ensures not only that your tile is clean but that the solution applied to the floor along with the soil are removed during the cleaning. This is critical because no soil remains that can settle back to the grout lines.
How do you keep your grout lines clean after we leave? One solution is to seal the grout lines soon after they've been cleaned. We can provide this service as well. During the life of the sealer, soils will no longer be able to penetrate the grout, making it easier to clean and will improve the appearance over the life of your tile. Make sure the company you choose for tile cleaning is doing the kind of thorough process we outline below and has the reputation, experience, education, systems, and guarantee we've discussed.
What can you expect with Overturf's?
Expect a well trained, clean cut, friendly professional you can trust that is ready to do a thorough cleaning of your floors & fabrics.
Timely. When you make an appointment, you should expect us there on time unless there is an unexpected emergency.
Expect us to treat you, your family, and your home with the same respect as we would an important member of our family.
You can expect that you'll be so pleased that you will be eager & delighted to introduce us to your most esteemed friend.
What kind of clients do we work with at Overturf's?
When you make an appointment, we expect you to keep it, be there on time, and be ready for us to begin working.
We expect you to treat us as more than your hired help, but as a dear and valued friend.
We expect you to pay your bill then and there, once services are rendered.
If we didn't perform as promised, we don't want your money. That's why we guarantee our work. However, if we did perform as we said we would, we expect you to contact at least 2 and up to 5 of your valued friends, relatives, or coworkers and refer our carpet cleaning services to them.
How can you get this level of service?
How Do You Select the Right Cleaning Company for You?
Get your free e-book with the top 10 things you need to know!
Just enter your e-mail address:

We value your privacy and would never spam you
Check out our other services:

Cleaning carpet, rugs, upholstery, and tile in Brandon, Lutz, Riverview, Sun City Center, Valrico.
How Do You Select the Right Cleaning Company for You?
Get your free e-book with the top 10 things you need to know!
Just enter your e-mail address:

We value your privacy and would never spam you